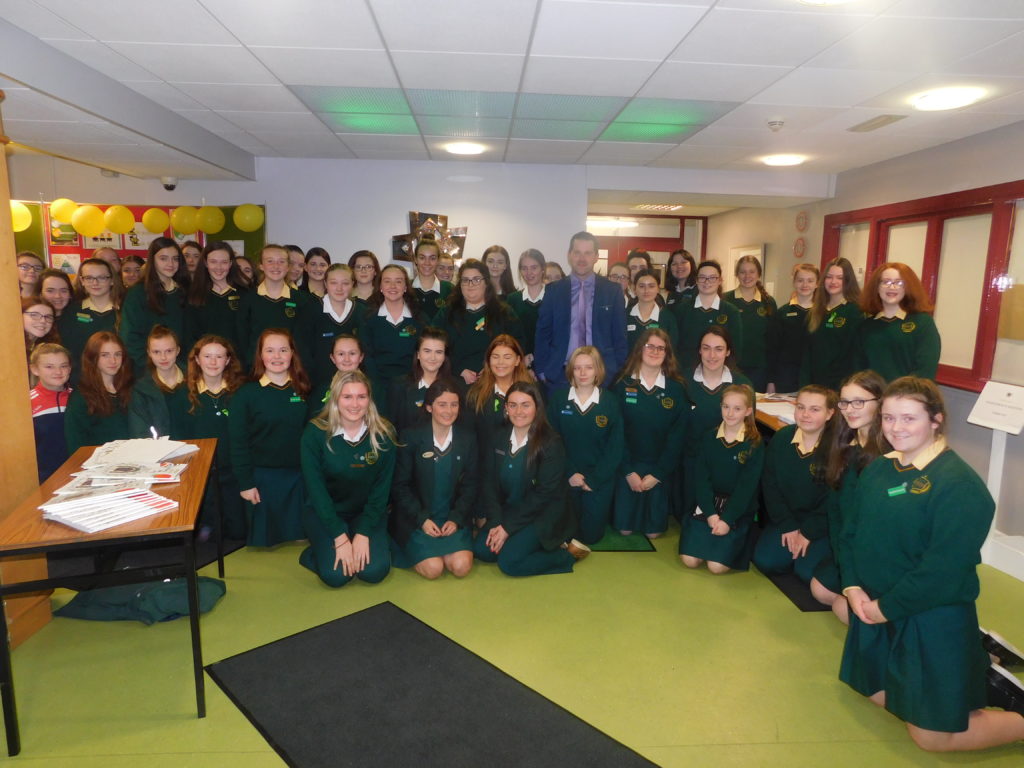 Hundreds of prospective pupils and parents visited our school on November 14th as e opened our doors for our 2018 Open Night. An incredible cohort of student volunteers escorted the crowds through the corridors, showcasing the best of what Presentation Secondary School has to offer to the 5th and 6th class students of the town and county.
Each subject and extra-curricular area was represented with students and staff on hand to answer any questions about what life was like at the Grogan's Road campus.
Principal Mr William Ryan addressed and thanked those in attendance for taking the time to visit our school and learn more about what we do here. The school of course has had its doors open on more than one occasion this term as we celebrated 200 years of service and education in Wexford Town in October. As well as showcasing the existing structures, we also look forward to a new addition in the form of our new Science wing, with work planned for the new year.