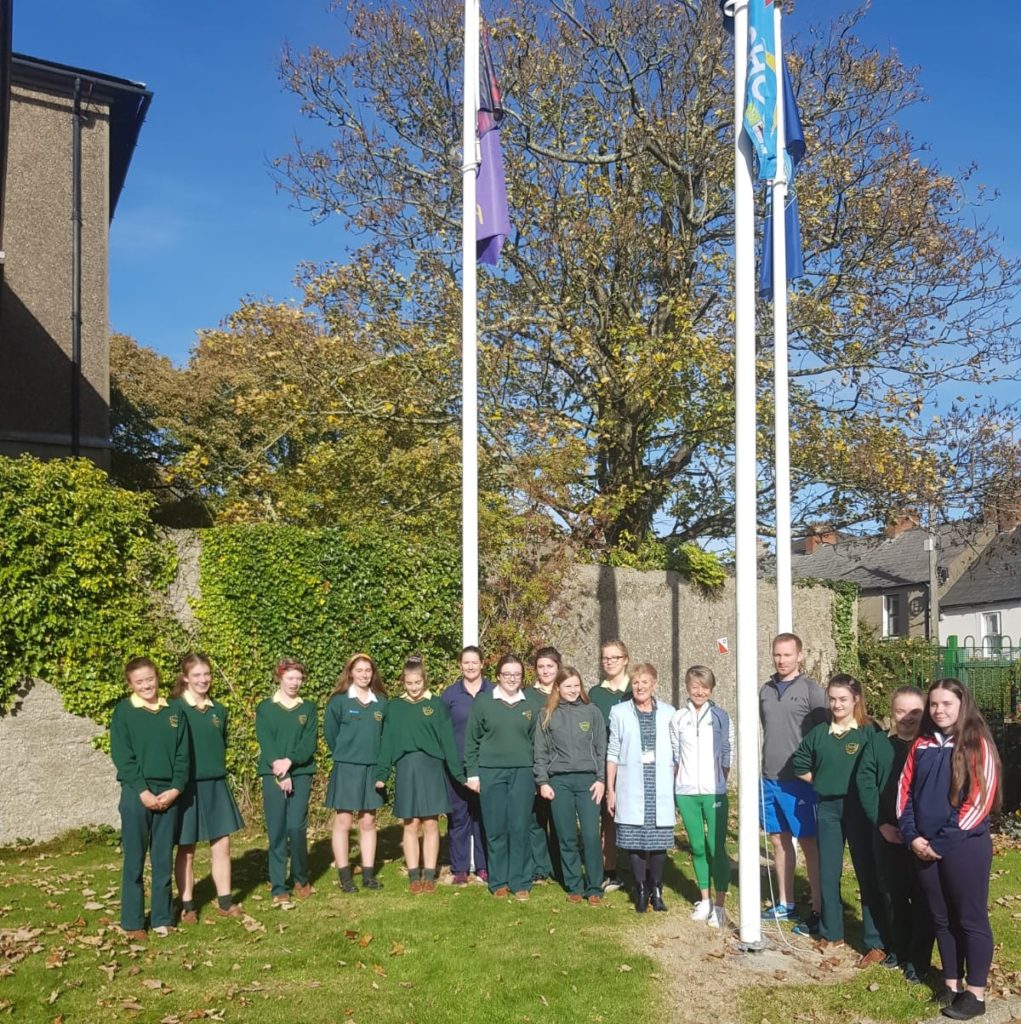 Wednesday October 24 saw the culmination of many months of work as the coveted Active Schools flag was finally raised over Presentation Secondary School.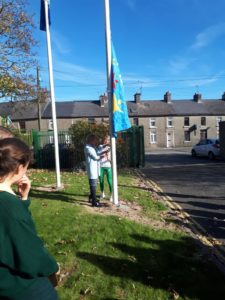 The Active School Flag (ASF) is awarded to schools that strive to achieve a physically educated and physically active school community, with partnerships in the local community encouraged and explored.
Irish Long Distance Runner Ann Sullivan and Iron Lady Marie Breen were welcomed to the school as special guests for the raising ceremony, and P.E. Teacher Mr Robert Doran was delighted to see the school recognised for their work, the only school in Co. Wexford to achieve this.
"This couldn't have been achieved without the work of the Active Schools Committee, the staff and the student body. Over half the staff were involved in all of the extra curricular activities from Hip-Hop, Just Dance, badminton, soccer, basketball, hockey, handball, football, camogie, tug-of-war, kickboxing and teacher v students challenges. We are also in the process of introducing ultimate frisbee, rugby and karate.

The wider community were also involved with DMP and Menapians Athletics Club, Kenetic Fitness, Sinead Dempsey from the hockey club, Kelly Lawless, hip-hop dancer and Irish international soccer player Claire O' Riordan coming in at different stages over the year."