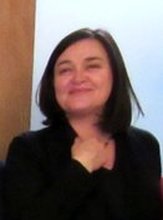 The Presentation School Community is deeply saddened by the untimely passing of one our teachers, Ms Margaret Walsh, teacher of English, History and CSPE, friend and colleague, who died unexpectedly on Monday 1st June, 2015 at her family home in Galway.
Our thoughts and prayers are with her family at this sad time.
May she rest in peace.