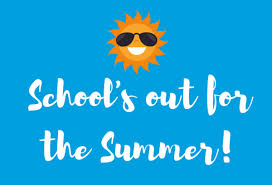 The school office is now closed for the summer break. It will reopen on Monday the 12th August 2019.
Leaving Cert Results will be available in the school Study Hall from 10.00am on Tuesday the 13th August 2019.
In case of an emergency or a major issue please email generaloffice@preswex.ie or leave a message on our answering machine on 0539124133.
Wishing all students, staff and parents a relaxing and enjoyable summer break.